Pilates Method
Building Strong, Graceful Bodies that Move with Ease.  The Atlanta Pilates Studio is an intimate, boutique and wellness studio dedicated to the overall health of our clients through the use of the Romana's Pilates Method, a classical Pilates method.  Romana Kryzanowska was the world-renowned protégé of Joseph Pilates and taught the method for nearly six decades.  Endorsed by physical therapists, chiropractors, physicians, orthopedists, and professional (athletes/dancers); Romana's Pilates is a system of exercises which increases flexibility, balance, and control.
We offer one-on-one and duet instruction or private and semi-private sessions respectively.  Pilates is not a trend or sport, but a lifestyle.  Each session is classically tailored based on the client's needs and abilities.  Our clients can be reassured they receive individualized attention and a commitment to their progression in the Pilates Method from highly qualified instructors. We are skilled at developing sessions from the modest amateur to professional athletes and dancers.  We also offer mat classes to compliment and supplement private or duet sessions.  Please inquire if you are in interested in mat classes.
A regular Pilates practice can actually reshape your body.  By lengthening and strengthening your muscles, you will stand taller, improve your circulation, and increase your strength and flexibility. Pilates is suitable for people of all ages and physical conditions as workouts are tailored to the individual's needs and abilities.
Romana's Pilates is designed to give you suppleness, natural grace and skill that will be unmistakably reflected in the way you walk, play, and work.  You will develop muscular power with corresponding endurance. Pilates = Stretch, Strength, with Muscular Control.
Owner/ Instructor Bio
Dinamy was first introduced to the Pilates Method in 2008.  Dinamy was already a health and fitness enthusiast and involved in many activities.  At the time, she was an avid runner, she was training in the gym, and she was dancing at Atlanta Ballet.  Dinamy has always been committed to personal growth and development through fitness and flexibility training.  Over the years, Dinamy has continued to diversify her activities by incorporating various forms of dance and yoga, and has trained with one of Atlanta's top-rated personal trainers.  She discovered Pilates to be a brilliant mechanism for cross-training to increase strength, stability, and flexibility. 

In 2014, Dinamy returned to Pilates to rehabilitate her lower back and relieve discomfort.  Instead of traditional physical therapy, she made a commitment to Pilates.  The results were astounding - increased lower back strength and flexibility and increased abdominal strength through a committed Pilates practice.  These results motivated Dinamy to become an instructor and help others.  She trained under Holly Leun and Juanita Lopez.
Dinamy is also an instructor at Pilates of Dunwoody the only Atlanta certification center for the Romana's Pilates Method.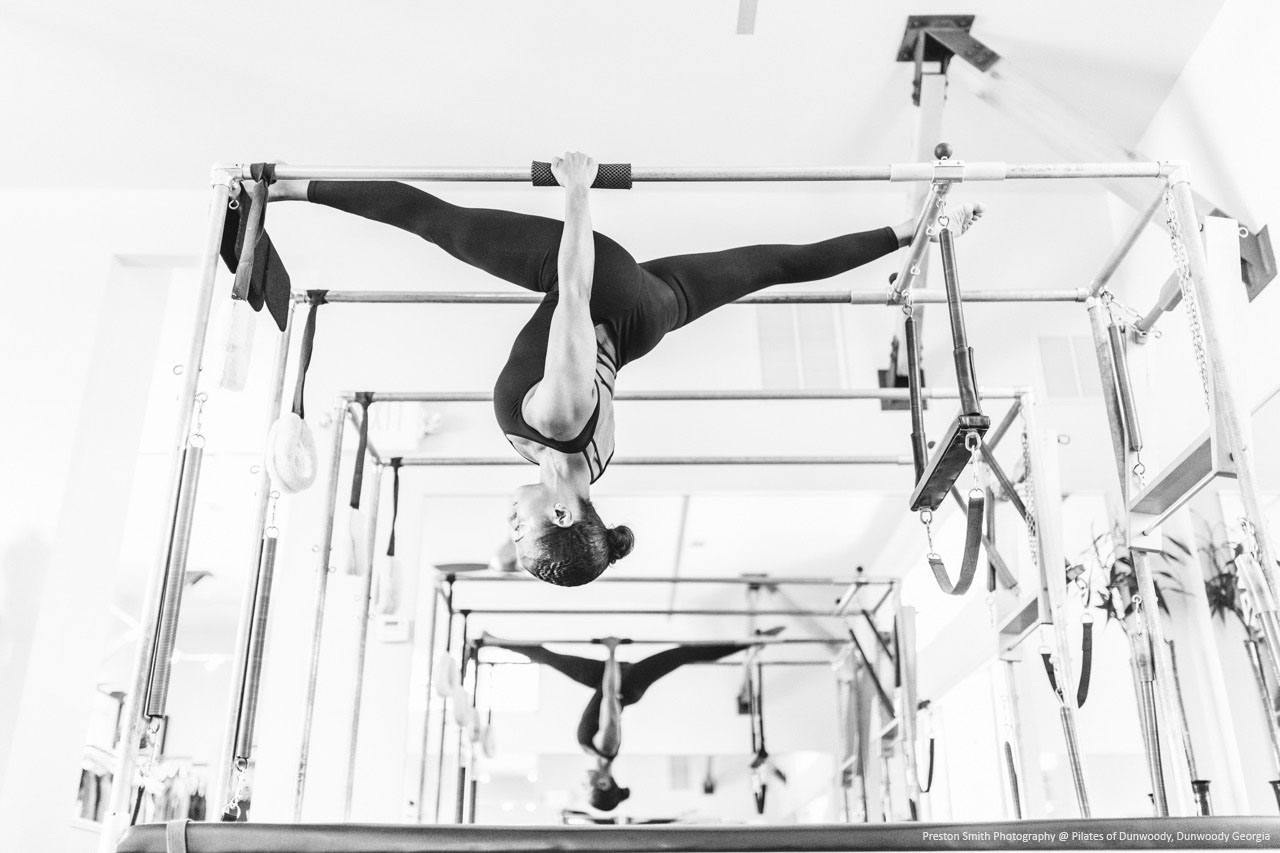 Dinamy Gantt
Become an Instructor...
Interested in becoming a Romana's Pilates International instructor?  Please contact the studio for more information.